Palestinian Dates Campaign 2021: Premium Medjool Dates

Ethically sourced Medjool dates directly from Palestinian farmers. Our delicious, succulent Class 1, premium Medjool dates make the ideal healthy and tasty treat. Preservatives and additives free.
Nutrition Facts (based upon 100g)
Calories: 64 Kcal, Protein: 0g, Carbohydrates: 16g,Total Fat: 0g, Saturated Fat: 0g, Cholesterol: 0mg, Sodium: 0mg, Potassium: 570mg, Fibre: 1.6g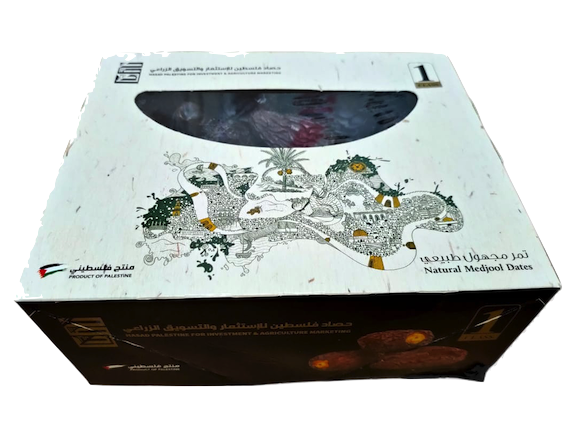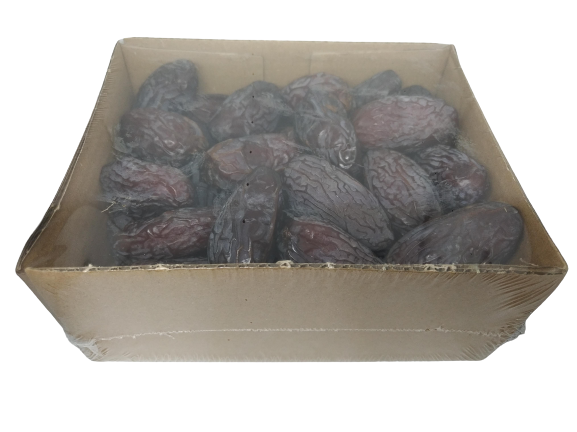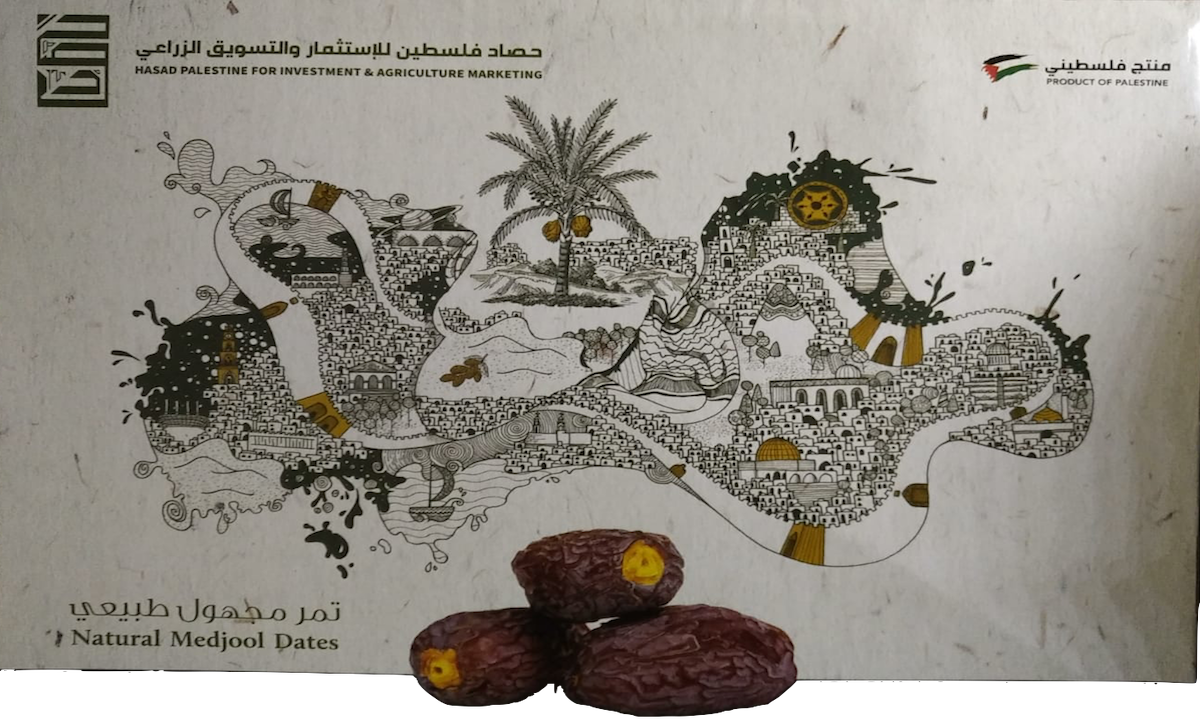 Source of the dates: Jericho, Palestine | Grades and sizes: Class 1, premium, Small, Medium, Large | Year of harvest: (2020, packed in 2021)


Limited Stock - Buy Now
---
Frequently Asked Questions
PALESTINIAN FARMERS AND THEIR FAMILIES
HUMP GROUP has been supporting Palestinian farmers and their families with similar campaigns since 2015 which helps to support their livelihoods.


THE MAA FOUNDATION (UK REGD CHARITY NO. 1189300)
Established in 2020, The MAA Foundation is the FIRST ever cancer prevention and treatment programme in Azad Kashmir. With the recent launch of the 'Afia Begum Diagnostic Centre' - helping The MAA Foundation is critical to raise £250,000.

Facebook: THE MAA FOUNDATION
Donate via:

Donations can also be made by bank transfer:

Account Name: The MAA Foundation
Account Number: 02177606
Sort Code: 08-71-99
Reference: HUMP GROUP


ANSARI WELFARE TRUST (UK REGD CHARITY NO. 1119062)
Established in 1997 in Mirpur, Azad Kashmir. AWT manages and runs Kashmir Institute of Special Education (est. 2001) in Mirpur, Azad Kashmir which provides free education and training to special children with hearing impairments and learning disabilities. Since the closure of the AWT Charity Shop in Bradford due to Covid19, vital funds are required to support the day to day running of the school.

Charity Shop Address:
41 Oak Lane
Manningham
Bradford
BD9 2QB
Phone: +44 (0) 1274 985609
Opening Hours: 10:00 – 18:00, Monday to Sunday

Facebook: ANSARI WELFARE TRUST UK
Donate via:

Facebook: KASHMIR INSTITUTE OF SPECIAL EDUCATION

Donations can also be made by bank transfer:

Account Name: Ansari Welfare Trust
Account Number: 50877735
Sort Code: 20-11-88
IBAN: GB70 BARC 2011 6650 8777 35
Swift (BIC): BARCGB22
Reference: Hump Group

Receipts for donations can also be provided.
Our Class 1, premium, natural Medjool dates are ethically sourced directly from our Palestinian family farm and are grown, cultivated and packaged in Jericho, Palestine. Our farm has the capacity to produce more than 3000 tonnes of dates per year. Furthermore, our farmers are equipped with the relevant knowledge and support to nurture high quality crops whilst adhering to global standards to produce high quality dates.

Our dates are not grown in Jordan or in any illegal settlements. By purchasing a box (or two) of our dates, rest be assured that your purchase is directly supporting our Palestinian farmers and their families.

Picked from the recent harvest and packaged in 2021
Grown on organic principles and GMO free
Premium quality: We only offer the highest quality of Palestinian Medjool dates. The skin separation will range from 0% - 5%
We do not mix different sizes of dates to make up the net weight of each box
Only small quantities are shipped for export to preserve the freshness and quality of our premium, juicy, natural Medjool dates
We do not compromise on quality or ethics
Absolutely not! We welcome customers from all faiths and backgrounds. The dates are also naturally gluten free, suitable for vegans and make the perfect guilt-free healthy snack all year round.

Yes, absolutely! Medjool dates are an excellent natural source of fibre and potassium. They are fat-free and contain no added sugar. Why not combine our natural Medjool dates with our camel milk?

Yes, we offer wholesale prices to businesses. Please email us at hello@humpgroup.co.uk

Yes, we offer private label to customers all over the world. Please email us at hello@humpgroup.co.uk

908g, 2kg (Large only), 5kg

---
ABOUT US
HUMP GROUP was founded in 2015 as a community-oriented organisation to educate and raise the awareness of Bedouin (Nomadic) traditions to the wider community. We specialise in camel milk products and Palestinian Medjool dates by seeking to build community bridges through the wisdom of Bedouins. HUMP GROUP is also an active volunteer of various organisations that help special individuals with autism, hearing impairments and Down's Syndrome.

Our founder initially visited the United Arab Emirates in 2004 where he discovered the culture and history of camels. He then visited a camel farm in 2005 in Qatar and thereafter frequently visited various camel farms within the region. During the years he quickly realised the importance of camels, given their striking features and intelligence. He became popular with the local Bedouins and adopted the nickname 'Camel Sheikh'.

It was with this passion and attachment which led to the creation of HUMP GROUP to initially promote and distribute camel dairy products and Palestinian Medjool dates to all members of the community, with a view to expand into other service areas in the future.

We are always searching for collaborative opportunities with manufacturers of quality camel dairy (including non-dairy) products and partnerships with companies and organisations that focus on the well-being of our community.
We currently only despatch our Palestinian Medjool dates throughout the UK. All orders are despatched the next working day and the estimated delivery time is 1 – 3 working days. The shipping cost depends on the weight and size of the order. Orders are despatched by Royal Mail or Fedex, fully tracked and signed.

Shipping, handling and packaging costs:

Less than 5kg £4.99
6kg - 19Kg £9.99
20kg - 29kg £19.99
30kg plus - please email us at hello@humpgroup.co.uk for a separate quotation
Free local delivery in Birmingham within a 5 mile radius of B7 4LT for orders over £30. Orders outside this radius will be despatched using Royal Mail or Fedex.

Customers are welcome to collect from our unit at 20 Adams Street, Birmingham. B7 4LT

Collection Times: Monday to Friday, 11:30am – 5:30pm (subject to change). We request customers to call us prior to arrival.

All sales are final and we do not accept returns due to the highly perishable nature of our products. Any claims must be filed within 24 hours.

In the case of package lost or damaged in transit, the liability is of the specific carrier and not HUMP GROUP.

HUMP GROUP is not qualified to provide medical advice and are not a substitute for professional medical diagnosis, treatment or advice or a medical examination.

Any material shared by HUMP GROUP may not be copied, reproduced, transmitted, derived, or otherwise used without the prior written permission of HUMP GROUP.

---
Succulent, fresh and nutritious Palestinian dates

Quality, genuine Palestinian dates
---
Contact Us
Hump Group
Unit 002F, IBIC 2, Holt Court South,
Birmingham Science Park
Holt Street,
Birmingham. B7 4EJ
United Kingdom
Phone: +44 (0) 75544 34426
Email: hello@humpgroup.co.uk
Office Hours: By appointment only
---